Farm For Sale: Tintinara, SA 5266
Sold
FOR SALE BY AUCTION - "JACK'S" TINTINARA 305.5 HA - PRIME LOCATION
Spence Dix & Co are proud to offer for sale by auction "Jack's", located at Tintinara, South Australia.
The property will be offered for sale in two non contingent lots (USP) in the Tintinara Town Hall on 29th September at 2 PM. "Jack's" is located just on the northern edge of the Tintinara township. Tintinara is a vibrant small town with a welcoming sporting and social community. Positioned on the Dukes Highway, approx 200 kms from Adelaide - Tintinara has a well regarded Area School (with bus service), a range of agricultural supplies, supermarket and a host of other businesses. Tintinara also has direct access to the coast line of the Coorong to the west and the Carcuma National Park to the North. It's proximity to the sale yards of Naracoorte and Murray Bridge make transport of livestock cost effective. Section 7 - Adjoining north - eastern edge of township with bitumen road frontage to Helling Terrace and good rubble road frontage on Schultz road. Section 8 - Approximately 2.5 kms north - east of Tintinara along Schultz road, plus access to Emu Springs road and restricted access to Bell road.
WATER: Section 7: 2 bores, 1 equipped with a 240 watt solar array converted to a Mono tracking system, this is coupled to a Mono 1000 watt motor with a 022 Mono Helical rotor submersible pump, capable of pumping around 9000 lt/day at the present setting. Back-up bore can be accessed with portable generator. 2 approximately 5,000 gallon
concrete tanks, gravity feeds to troughs, servicing all paddocks in both Sections 7 & 8.
Section 8: presently supplied from Section 7, but there are 2 unequipped bores, all paddocks have access to troughs. Poly pipe 11/4 " - 1"to mostly concrete troughs, in both sections.Having access to good bore water and not to be reliant on mains is a big plus.
Livestock:
Currently carrying approximately 600 ewes, has carried 800 - 1000 for prime lamb production between the 2 Sections, with 2 paddocks out for crop/renovation.
Crop -Fertiliser:
Section 8 - approximately 15 Ha. Barley (Crop Excluded), as preparation for new Lucerne. Strong fertiliser history with single super spread virtually every year since ownership. Rate 140kg/ha over both sections.
Soils: Flat to gently undulating principally grey-brown sandy loams over limestone and clay, with
areas of limestone more particularly on Section 8, and some sandy rises, predominantly on Section 7.
Section 7 Pastures - Aurora Lucerne plus Seaton Park and other Clovers sown over all main paddocks
in 2013-2015, plus one holding paddock being sown this year, with Lucerne and Dalkeith Sub-Clover.
Section 8 - Aurora Lucerne plus Seaton Park and other Clovers sown over 5 paddocks from
2013-2015, 2 older paddocks of Hunterfield, plus one paddock being sown this year, with
Lucerne and Dalkeith Sub-Clover.
Fencing: Section 7 - 5 main plus 2 holding paddocks. Section 8 - 9 paddocks.
Fencing is in good order with a mixture of 5 and 6 line ringlock, barb, pine and steel posts.
Sections of 6 plain wire, with 3 hot wires on pine posts can be charged with a portable
electric fence unit when needed. Some netting fence on town side (Sec 7).
Improvements Section 7 - Large old elevated Shearing shed, 3 stand return chute, shaft drive, Lister Diesel
Motor. Attached timber and mesh sheep yards.
Each Section will be offered individually on a Non-Contingent Basis
• 10% Deposit on Fall of Hammer
• Settlement 24th day of November 2016
• Access: Vendor will allow access to portions of both Sections, (excluding Barley Crop Section
8, Vendors ewes to remain until 15th October, 2016), by negotiation and upon direction by the
Vendor after clearance of deposit cheque and proof of Public Liability cover, at no cost until
settlement.
• Exclusions: Barley crop paddock 14 and stock piled wood in paddock 16 both in Section 8.
Plus all Vendor's Sheep and Lambs, and personal goods and chattels.
• Inclusions: Shearing Plant and Diesel Engine.
• Encumbrance Section 7 - small area approximately 1.1 ha of trees on sandy rise, planted
and fenced under LAP plan, can only be grazed for fire control. Lease Section 7 - Power
Transmission Line. Encroachment Section 8 - portion of the south-western fence is unfenced
to the Schultz Road boundary, as an unused portion of this road.
Council Rates & Zonings
$2,153.95 - both Sections
Section 7 - Residential, Rural Living, Industrial, Primary Production
Section 8 - Primary Production

Contact Greg Window on 0427 582 177 for further information.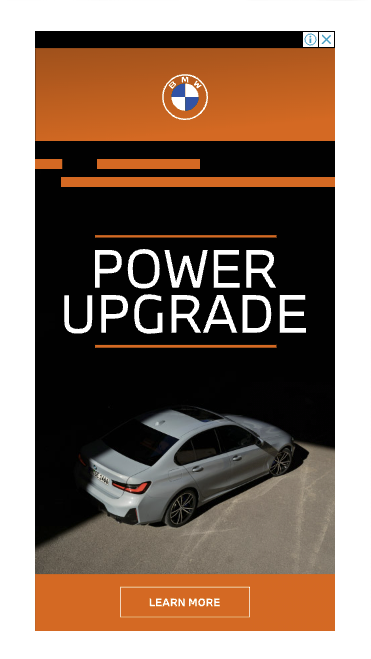 Contact Owner/Agent
"*" indicates required fields