Farm For Sale: Gooloogong, NSW 2805
Sold
' WATERVIEW'
Try buying an irrigation property on the Lachlan River is almost impossible let alone having a large solid renovated double brick homestead included.

The Cowra /Gooloogong area is renowned for its prime lambs and its finishing ability. Vegetable and Lucerne production are also a major industry along the Lachlan River .

Two major livestock selling centres are within an easy drive as is bulk grain handling facilities.

Though Waterview is a productive farm as is, it still has the ability for expansion. If required the total area of Waterview could be irrigated.

Waterview combines old world charm with modern conveyances and the ability to farm but also to relax on a slow flowing river and dangle a line

TITLE PARTICULARS
Waterview
Total Area 113.75 Ha 281 Acres
Lots 7, 8 & 9 DP 115122; Lots 1 & 2 DP 1182045; Lots 99, 118 & 119 DP 752940
Rates $3,045.13

IRRIGATION LICENCE
Irrigation Licence 70AL601528 200 mega litres Lachlan River general security

LOCATION
Situated 27 klms Cowra, 10 klms Gooloogong, 65 klms Forbes

THE HOMESTEAD

Built in 1896 this charming old home has weathered the test of time. Comprising of four bedrooms plus study. Waterview homestead combines old world charm with modern conveniences.
Present owners Milton and Mary have retained all the charm of yester year by keeping the press metal ceilings, the polished boards and a neutral colour theme throughout.

Set in a magnificent easy care garden, Waterview homestead boasts an outside covered entertaining area with pizza oven, tennis court, enclosed swimming pool, modern three car colour bond garage and carport plus numerous other brick sheds within the garden area
The only extension to the home has been the spacious family room which compliments the home without taking away its charm.
The full length hallway which encompasses the side breeze way gives access to most bedrooms and entertaining areas
The kitchen is truly a large country family kitchen that has been totally restored to its original state with its Carmichael fuel stove in working order, modern electric range, dishwasher and plenty of cupboard space with room enough for a large kitchen table.
The large formal dining is located adjacent to the kitchen and just off the family/ lounge room

The main bathroom which was the original scullery is in keeping with the style of the home.
A fully fenced tennis court and swimming pool are situated within an open planned lawns and easy care garden.

Other house features include the evaporative ducted air conditioning, split system and large wood slow combustion heater centrally located in the hallway. Two shade houses are also within the garden
Outside Improvements

As New 10m x 7m triple colour bond garage with carport
19m x 19m x 6m hay shed. Approximately 12,000 bale capacity
Two bay machinery shed
Triple bay brick sheds
Old double brick single garage
2 x 50 tonne centre delivery silos
1 x 10 tonne centre delivery silo

Solar electricity system
Supplied by NU Energy on the 2 November 2010 is a 40 x 250 WQSE Mono Crystalline pane 10,000W with 1 x SMA Sunny Boy 10KW Inverter Ground Mounted cabling & conduit 50M from Solar Array Meter

COUNTRY
100% arable flat and level loam country
The property runs North/ South with a 1000 metre frontage to the Lachlan River.
Soil types can be best described as heavy dark loam closer to the river running through sandy loam soils on the southern end. Approximately 3 hectares of alluvial flood country. The total area could be laid out irrigation if required

IRRIGATION
Approximately 60 acres is laid out to irrigation.
Waterview would lend itself to total irrigation if required
200 mega litre general security river licence will be included in the sale with approximately 20% of allocation available this year.

Approximately 750 metres of 6underground high pressure PVC irrigation mains
13 x 3 hydrants
The river pump is a new three phase100 x 65 x 250 Grundfos End Suction Pump with 23.35 lps tested flow rate 18,680 gph
Loss of prime protection fitted with a vented cover built onto the base

STOCK AND DOMESTIC WATER
As new domestic mono ASP520 river pump, pumping 1132 gph @ 50 psi through 63mm PN poly pipe. Pump supplies all troughs and 11 garden taps.
Rain water storage 1 x 106,000 litre storage unit, 3 x 11, 000 litre poly house tanks
Plenty of rain water storage for the largest of family

PADDOCKS
Subdivided into thirteen main paddocks with tree and stock lanes. The fencing is mainly netting and hinge-joint construction. Double gated

RAINFALL
600mm 24 inches

PASTURES
Under present management the property has been in a Lucerne and prime lamb breeding phase.
Approximately 50 acres has been sown to new and young Lucerne which can be irrigation
Balance of the country has a very strong clover presence.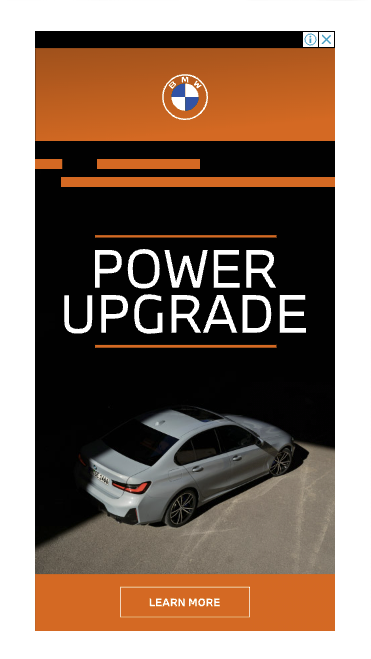 Contact Owner/Agent
"*" indicates required fields